June 23–25, 2023
Syracuse University
SPAWN is the Syracuse Philosophy Annual Workshop and Network. It's been happening (almost) every Summer since 2005.
This year's SPAWN is on Laws of Nature.
Following the distinctive SPAWN format, invited junior scholars send their papers to conference attendees weeks in advance, and more senior scholars serve as commentators. This year each session will be 90 minutes long, beginning with a 5 minutes introductory overview from the speaker, 10-15 minutes of comments, and a 5-10 minute response from the speaker. The remainder of the session will be open Q&A.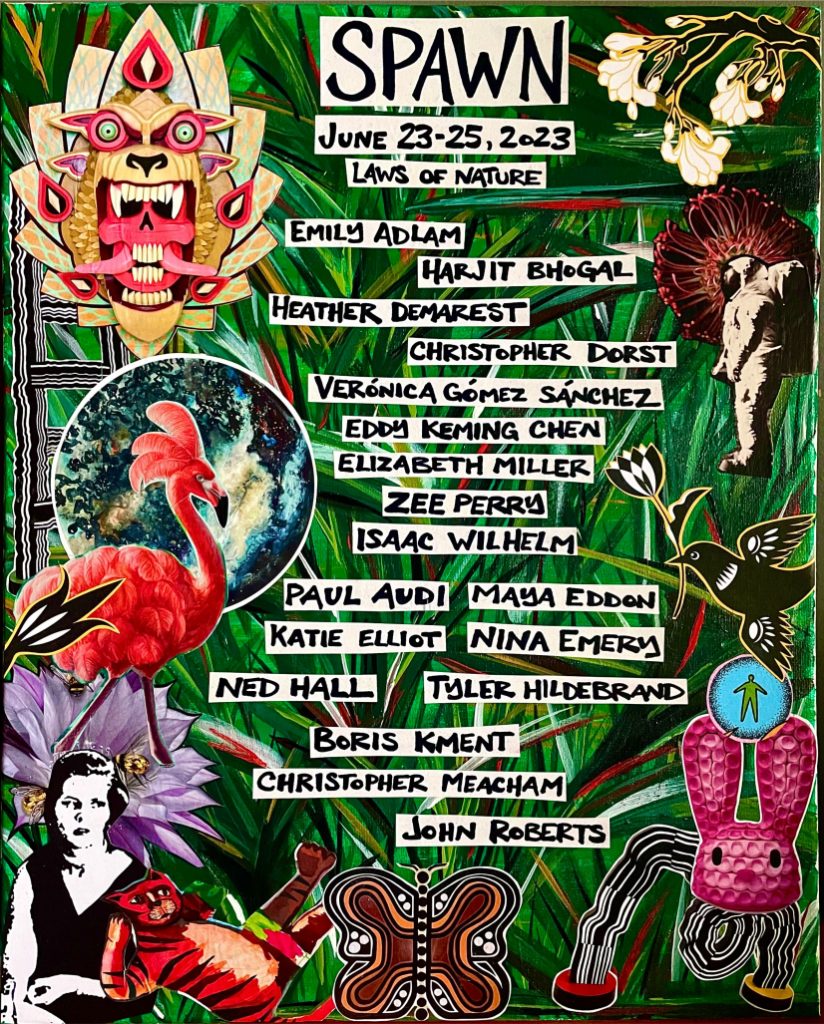 This year's authors are Emily Adlam, Harjit Bhogal, Eddy Keming Chen, Heather Demarest, Christopher Dorst, Verónica Gómez Sánchez, Zee Perry, and Isaac Wilhelm.
The commentators are Paul Audi, Maya Eddon, Katie Elliott, Nina Emery, Ned Hall, Tyler Hildebrand, Christopher Meacham, and John Roberts.
Boris Kment will give a special talk.
The papers for the workshop sessions will be posted in the password-protected Papers section of this website and will be available on May 24. Conference participants will receive the password by e-mail.
If you would like to attend SPAWN, please register here.
If you have any questions, please get in touch with the 2023 SPAWN organizers:
Erica Shumener (eshumene) at syr.edu
Josh Hunt (joshhunt) at mit.edu
Thiago de Melo (txdemelo) at syr.edu
For more, see logistics, schedule, and recreation.