Syracuse Jazz Festival
The Syracuse Jazz Festival offers three nights of club performances by over 100 artists in downtown Syracuse. This year's performers include: Marilyn McCoo & Billy Davis Jr (of 5th Dimension fame), the Average White Band, David Sanborn, the legendary Sheila Jordan, Boney James, The Urban Knights and Nathan & The Zydeco Cha Cha's, among others. For more info see: www.syracusejazzfest.com

Green Lakes State Park
From the NYS Parks, Recreation and Historic Preservation website: "Green Lakes State Park's outstanding features are its two glacial lakes surrounded by upland forest. Both Round and Green Lakes are meromictic lakes, which means that there is no fall and spring mixing of surface and bottom waters." Amenities include a swimming beach, nature trails, and picnic tables.
There is a swimming beach, so weather permitting, you may want to bring a bathing suit.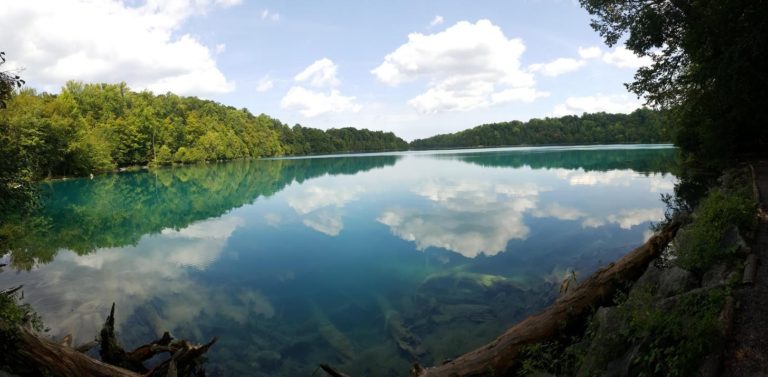 Everson Museum of Art The Everson is the first museum to dedicate itself to the collection of American art, to create a permanent collection of ceramics, to collect video art, to create a docent program and to hire the now internationally-known architect I.M. Pei to design its building, a sculptural work of art in its own right. The Everson is home to over 10,000 works of art: American paintings, sculpture, drawings, video, graphics and one of the largest holdings of international ceramics in the nation.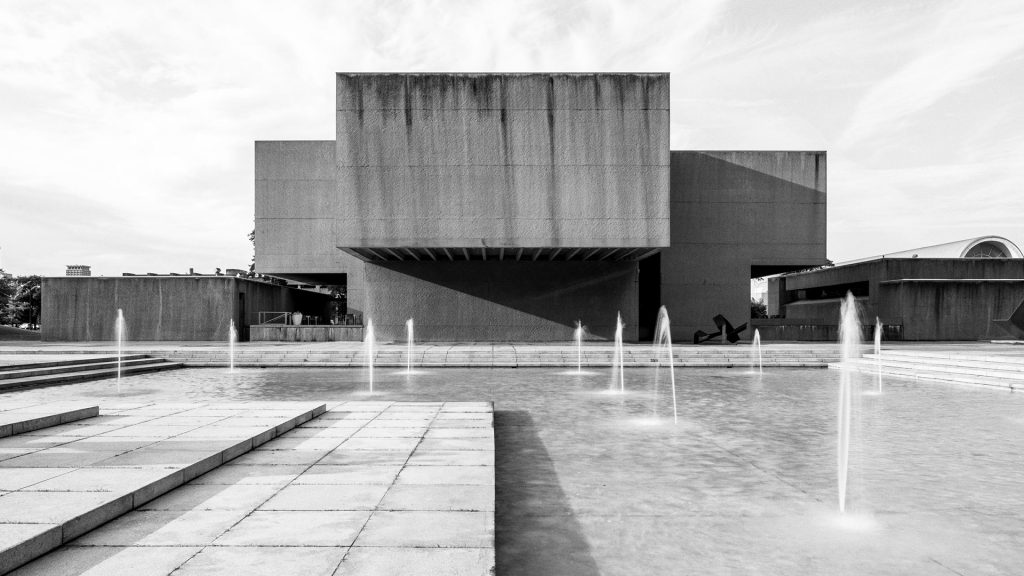 Clark Reservation State Park
From the NYS Parks, Recreation and Historic Preservation website: "Clark Reservation State Park is a geologic wonder of the last ice age and a botanist's paradise. The park's natural features include rugged cliffs and rocky outcrops, woodland and meadow, a wetland and a glacial plunge basin lake in which the surface waters and bottom waters do not mix. […]Hikers may choose from five trails, including the cliff trail, which has a ledge overlook 175 feet above the water".

Armory Square (Downtown Syracuse)
Armory Square is a small, nice neighborhood at the heart of Syracuse, populated with plenty of food and drink outlets. There is a science museum, and dozens of small shops selling everything from used records to Irish gifts.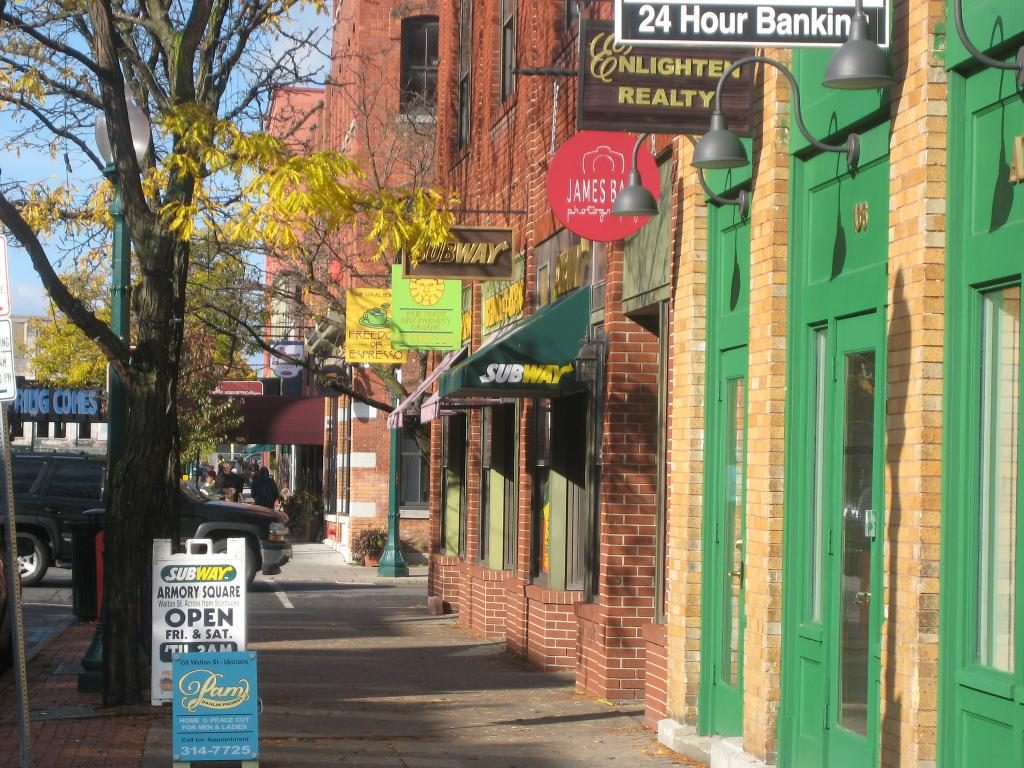 *******
Image credits:
Green Lakes: https://www.gpsmycity.com/attractions/armory-square-46966.html
Everson Museum of Art: https://everson.org/news/the-everson-museum-of-art-welcomes-new-trustees-to-the-board/
Clark Reservation: https://embeddedlibraries.wordpress.com/2013/11/26/clark-reservation-state-park/
Armory Square: https://westerncentralny.aaa.com/member-connection/ny-food-and-travel/syracuses-historic-armory-square-district-reborn